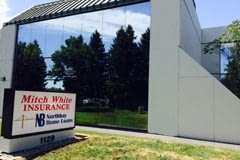 Northbay Resource Group – Mitch White Agency is your local resource for insurance and home loans. We are a full service agency with a wide variety of services and products. We have access to hundreds of markets and specialty programs to meet your specific needs.
Why Farmers Insurance
Experience
Farmers is about people. And in an age of impersonal business transactions and fleeting loyalties, Farmers is proud of its commitment to personal service: a commitment we've honored for more than 80 years.
Additionally, the Farmers Companies are the third-largest insurer of homes and automobiles in the United States. It's a strong position to be in, and it enables us to provide the widest available range of insurance products and services for, well, everyone. So call us lets talk about your insurance needs, I am your local insurance agent.